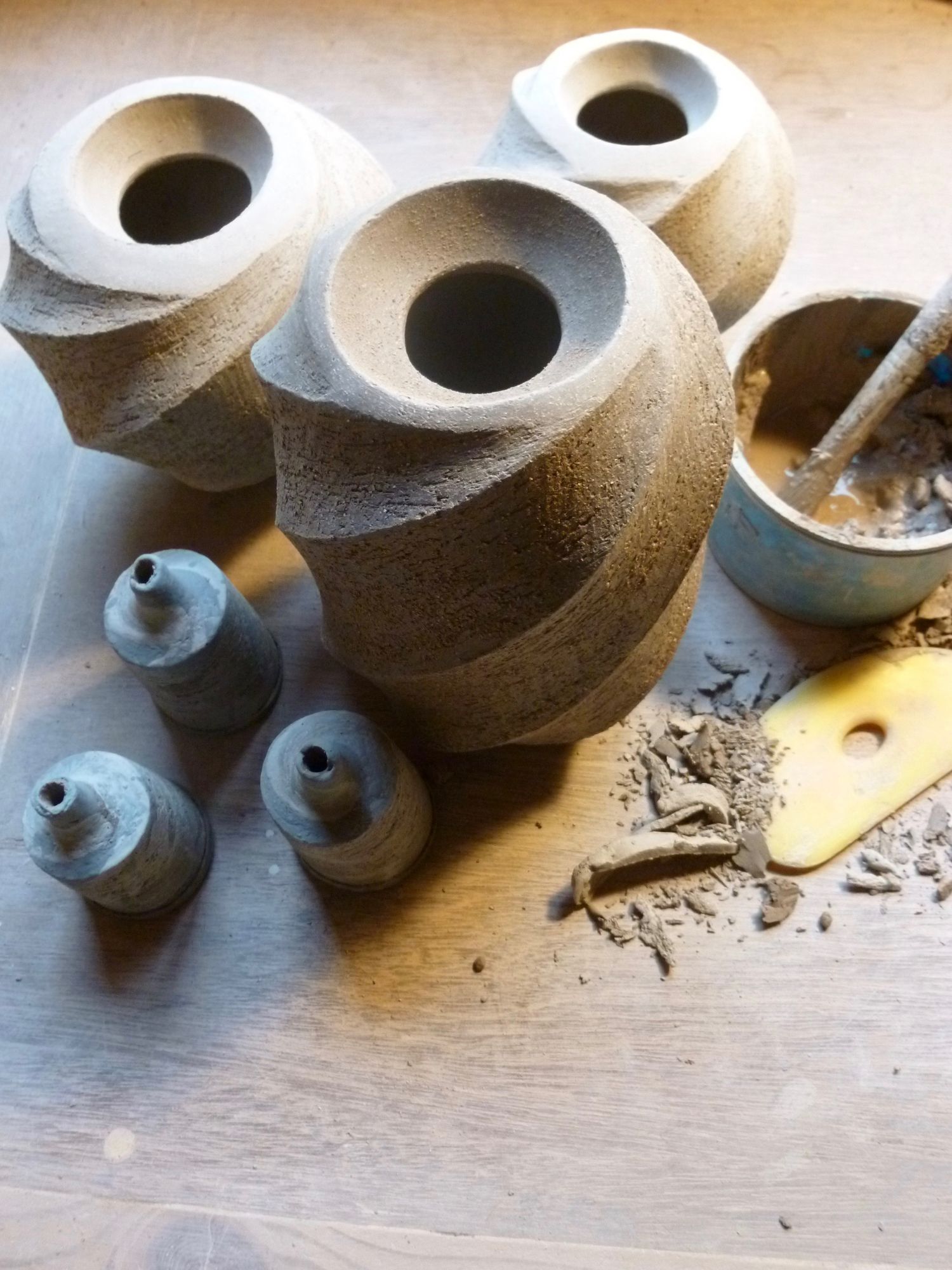 I have been working with clay for over forty years. All my work is handbuilt, mainly with coils or ropes of clay, using a coarse textural body. I work alone, I like it this way, prefering the slow method of working; it gives time and space to develop my own individual style.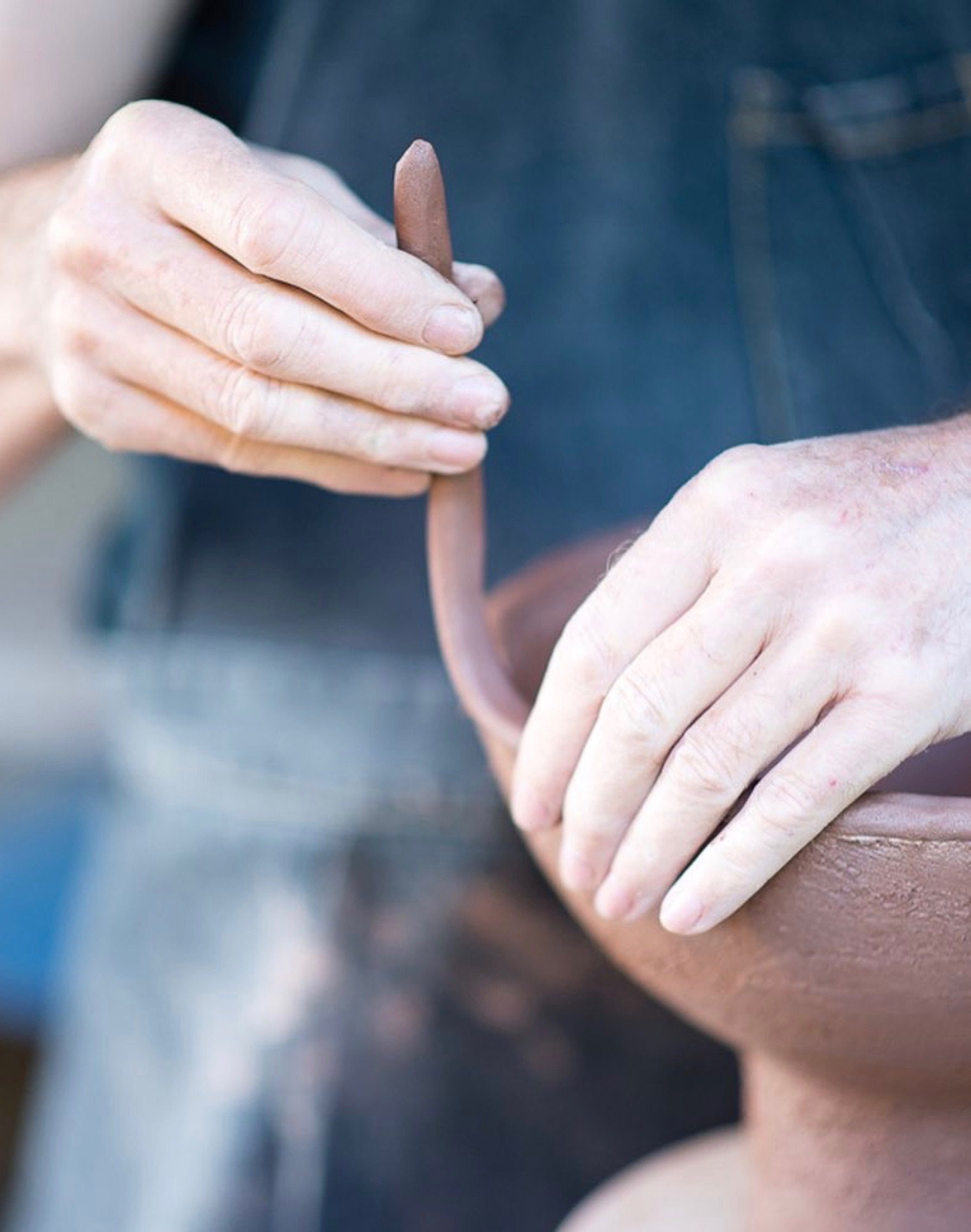 I fire in a small down draught kiln to around 1300°c for twelve or thirteen hours. Most of the glazes come from the ashes of different hardwoods. I use a shino glaze to give warm reds and oranges, sometimes if the kiln gods smile, it blushes pink or gold.
This is a selection of the most recent work. It constantly and quickly evolves and new work will be added to the gallery. For pieces available to purchase please see my shop.
Spiral shino vases with a blush of gold and pink.